Container lines may have overshot in terms of calculating the optimum size of vessels as they sought economies of scale.
In advance of this month's TOC Container Supply Chain event in Rotterdam,  the decision of carriers to build vessels in the 18,000-22,000 teu ULCV class has one more been called into question, as new trends such as trade regionalisation and trade wars threaten volumes on the main east-west deep sea trades.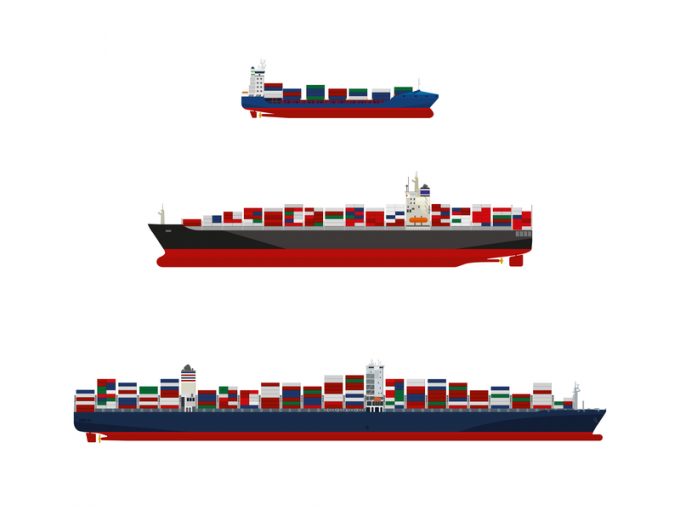 Lars Jensen, chief executive of SeaIntelligence Consulting, said the increased capacity of the vessels will continue to cause congestion issues at ports whilst simultaneously forcing carriers to reduce sailing frequencies.

""It's a step too far and leads to a balance where you have too few weekly services and too many congestion issues at ports and hinterlands. However, the reality is there's going to be about 150 of them, so of course carriers will use them."

He claimed that if the carriers had stopped at the 14-15,000 teu range there would be more efficient networks and more frequent services with higher reliability.

"At that size these ships become very versatile, they can be used on all the deepsea trades, they can be used in the Panama Canal and, increasingly, at a lot of secondary ports," he said.

At the same time there is an ongoing geographic volume shift, according to Drewy's director of ports Neil Davidson: "The world economy is maturing and slowing, and the era of globalisation has run its course. We're seeing a very significant change to more regionalisation, which is going to affect volumes on the long-haul routes but also provide opportunities on shorter, intra-region ones too."

Container port growth was largely driven by throughput in China over the past 10 years, he said, but as the Chinese economy matures, so too has its port volumes, leaving the rising "ASEAN tigers" to pick up the slack. He says the biggest port opportunities now lie in Vietnam, Indonesia and Malaysia.

"This is where the intra-region growth side of the story plays in – it's not just growing volumes for intercontinental, but ASEAN is playing a bigger part in the regionalisation and the huge intra-Asia trade," he explains.

That doesn't discount China's role in shaping regional and world trade, of course. With 31m teu and 100 port pairs, intra-Asia accounts for roughly one-in-four boxes shipped worldwide every year. And much of the growth in South-east Asia is driven by trade with China and, to a lesser extent, Korea and Japan, with the ASEAN-Far East trade showing "remarkable growth", according to Drewry.